Street Furniture News
Street Furniture Direct Design & Supply Seating to Newbury Racecourse
Posted on 10/10/2018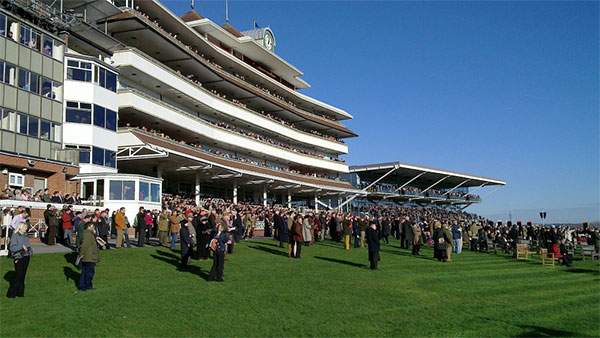 Street Furniture Direct were tasked during the start of autumn to design and supply 200+ bespoke Hardwood & Powder Coated, Timber Stools to the prestigious Newbury Racecourse. The order came through a trusted Builder's Merchant customer of ours who work closely with The Jockey Club that run Newbury Racecourse.
Having ties such as this with Builders Merchants and Contractors alike, allows SFD to place products quickly and effectively in situ, utilising all relationships to their full throughout the process.
From design, manufacture, quality control and supply; Street Furniture Direct are able to answer your queries quickly and effectively without compromising quality. If you are at Newbury Racecourse anytime soon and see the stools, we hope you find them comfy!
Personal Cyclists Storage
Posted on 20/09/2018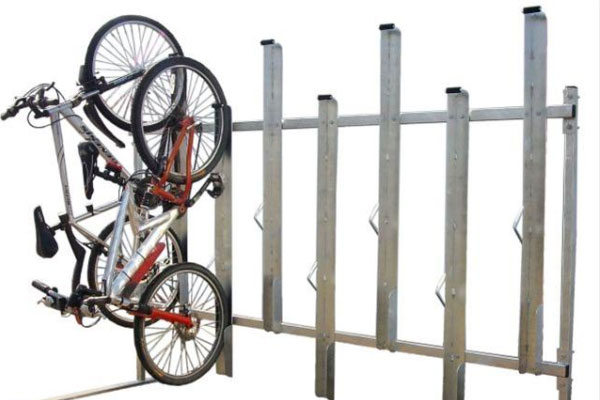 We have had an exceptionally busy summer here at SFD and have thoroughly enjoyed servicing clients from all over the UK with a huge array of products.
We have recently seen a spike in interest for home users using our robust and simple yet effective cycle storage systems for their home environments. Whether it be to create more room in a garage, protect expensive cycles, or to utilise space as efficiently as possible in an apartment, we have an option for everyone, no matter your need.
With cycling being on the front line in fitness, whether you are part of a commuting cycle to work scheme, a keen cyclist at home or a family leisure rider; the storage of them can often provide a headache. Give us a call today to discuss your requirements and we will talk through your space and the best products for you.
Street Furniture For Galliard Homes
Posted on 08/08/2018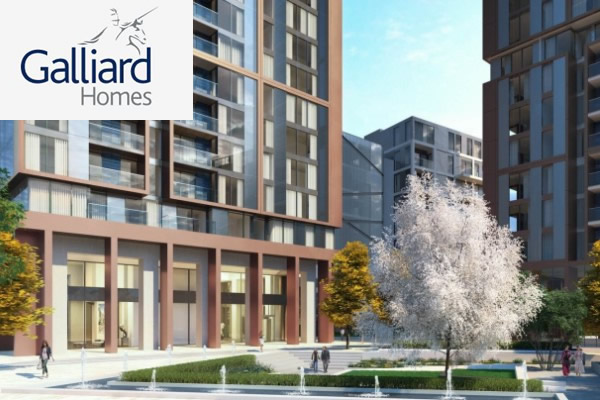 Street Furniture Direct have recently been approached by the Prestigious and Upmarket Galliard Homes.  Street Furniture Direct will be providing over 1000+ Premium Double Decker Cycle Stands for the high quality new build.
The spectacular Harbour Central is a brand new development in London's Docklands, comprising a total of 642 private apartments divided across five residential buildings, along with a leisure complex. Once complete, the development will provide a vast range of highly-specified studio, one, two and three bedroom apartments along with eight exceptional penthouse apartments. This will be the height of luxury living and exclusivity just minutes from Canary Wharf - the booming financial centre of London.
Brave the Shave for MacMillan
Posted on 02/07/2018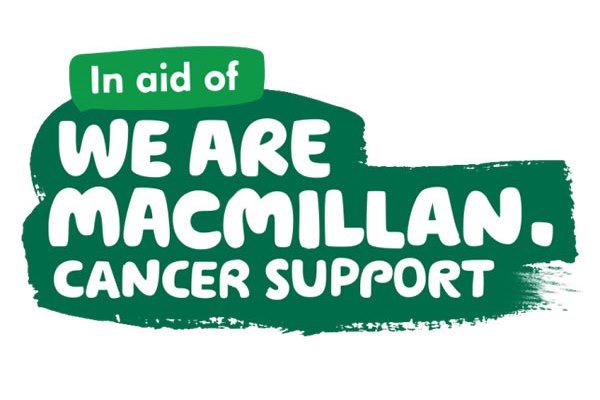 At Street Furniture Direct we are very aware of the world around us and like to strike a balance of work and personal life so that we all enjoy coming to work and know that once out of the door at the end of the day, it's personal time. Being family focused has always been a strong feature in our ethos and keeps us aware of what we are working towards.
Recently one of our Sales Managers, Matt Fitton decided to 'Brave the Shave' and raise money for MacMillan. With most of us being impacted at sometimes in our lives by the devastating disease that is cancer we all rallied together to raise as much money as possible for the great cause. Check the link here. Well Done Matt.
Bailey Specialist Business Group announces the next phase in its growth plans
Posted on 26/06/2018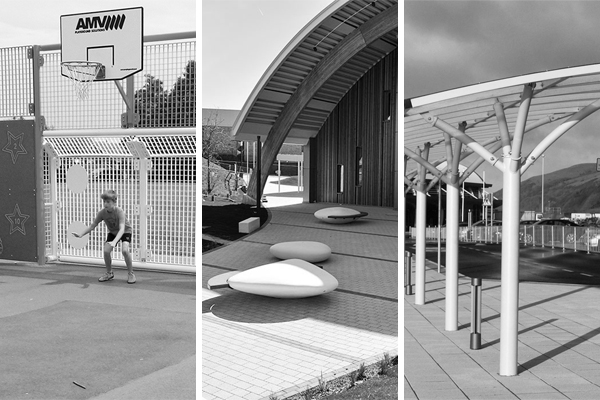 As part of the Bailey Specialist Business Group, Street Furniture Direct is involved with a group restructuring that will deliver greater efficiencies & improved lead times.
The relocation of our Stoke on Trent based manufacturing plant to our larger Burscough facility will simplify the Group into three customer-focused business units; Playgrounds, Street Furniture & Structural Canopies. This restructuring will create more cost-effective business units, both at the company's HQ in Adlington, Cheshire and a modern manufacturing facility under one roof at Burscough, to cope with the increased demands and projected growth of the business in the next five years.
It follows a comprehensive review of our structure, processes and people, with a view to creating a much simpler, efficient and dynamic organisation with clearer accountabilities and greater productivity.
Group Chief Executive Ian Bailey said: "We have made significant progress in improving our day-to-day operations and strengthening our leadership team. The new streamlined and cohesive manufacturing organisation will enable us to deliver to an increasingly demanding and buoyant construction sector, where quality, service, lead times and competitiveness are pivotal to our future growth, allowing for further investment in the coming years".
Street Furniture Direct Branches Out Into Amazon & eBay Through Best Sellers
Posted on 01/06/2018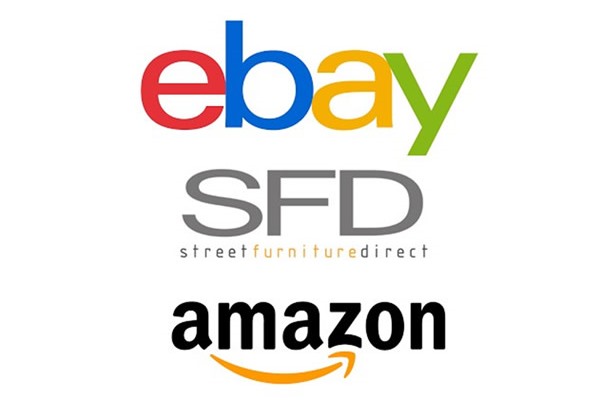 Here at SFD we are always looking at new and improved ways to make shopping for our products as easy as possible.  This past month we have had a huge increase in attention toward our online offering.  Still having an outstanding relationship with our Builders Merchants and Contractors, we have decided to push ourselves into the e-commerce world even more than our standalone successful site www.streetfurnituredirect.co.uk.
By taking our best sellers to new selling avenues such as Amazon and eBay; we are now able to reach a wider audience providing our cost effective, quick delivery and above all, high quality products to an ever demanding internet focussed world. Check out our listings on the links above and leave us a review!
Cycle Stands Delivered To Aardman Animations
Posted on 01/05/2018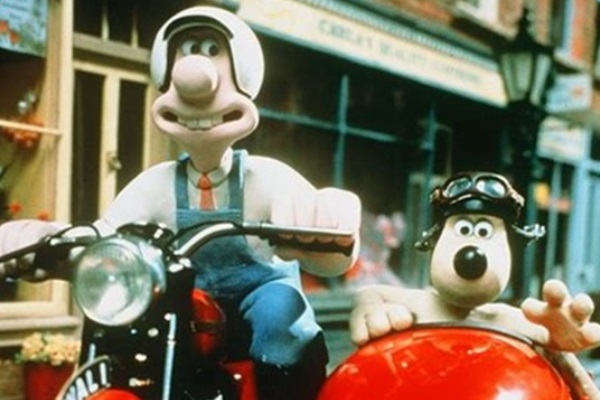 Street Furniture Direct were approached by Operations Manager Tony Prescott at the creative studio that is Aardman Animations.  As the summer weather is coming in and realms of people don their helmets and dust off their cycles they needed an increase in quality cycle stands for their studios in Bristol.
Ordered and delivered on site within 3 days, Tony and the team at Aardman Animations were more than impressed with our fair prices and quick delivery.  A pleasure to provide such a globally recognised and creative business with exactly what they needed.
Staff Cycle Stand Solution For Deliveroo
Posted on 06/04/2018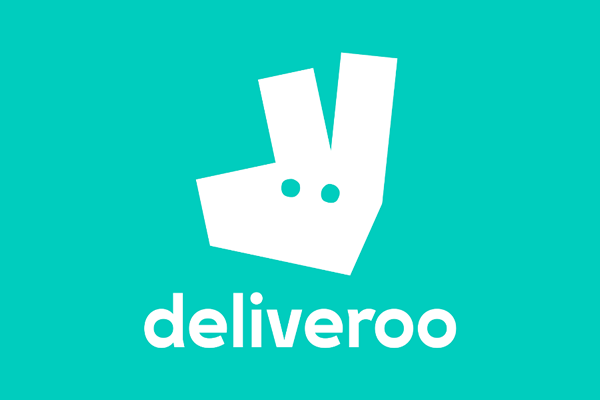 Street Furniture Direct was approached by Deliveroo to resolve their staff cycling issue. Having conducted a site visit and concluded that the most cost-effective solution was Semi Vertical Cycle Stands.
Deliveroo advised that the lead-time was critical so Street Furniture Direct had the Semi-Verticals dispatched on a next day carriage and was installed the following day. From the first enquiry to completion took a mere four days.
"Cannot fault the professionalism of Street Furniture Direct", Massimo Palmas - Operations Manager
Gas Assisted Double Decker Bike Racks
Posted on 06/03/2018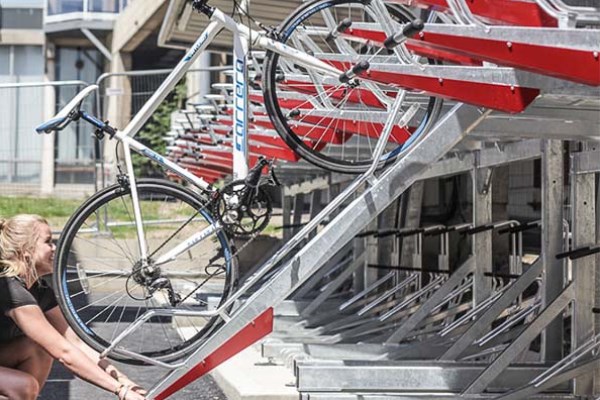 The Double Decker Cycle Rack is a perfect solution for storing bikes when space is limited. With a second row of racks you have double the amount of cycle storage. This Cycle rack is excellent for commercial spaces such as offices as well as new housing developments and apartments.
 The Gas-Assisted Double Decker offers an easier to use alternative. Pulling down and restore the upper rack is effortless with the gas-assistance, which offers a noise reduction and alleviates any safety concerns. This cycle rack has been rigorously tested with 20,000 movements to ensure the best quality for customers. Over 30,000 Gas-Assisted Double Deckers have been installed across the UK. 
Gibson Bench Launched
Posted on 01/02/2018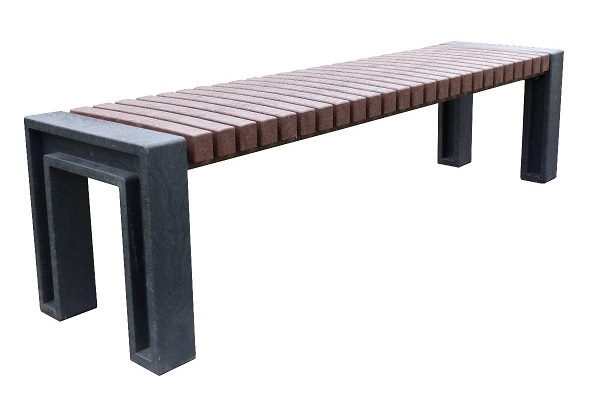 Searching for bench boards on the pure and simple Gibson Bench will be a search in vain. The seat surface is moulded in the shape of seat ends but is one single piece. This makes assembly easy as child's play! In addition, the seat is flush with the sides - giving a little extra space when needed. Since the seat is slightly arched, rainwater flows off quickly.
Widths: 130 cm and 180 cm
1 seat element: 167/117 x 45.6 cm
Seat height: 48 cm
Easy assembly due to few components
Rapid rainwater run off
Optional: Ground anchor type 1

Registered Address: Auckland Street, Stoke-on-Trent, ST6 2AY
© 2018 Street Furniture Direct. All Rights Reserved.