Street Furniture News
We Now Accept PayPal
Posted on 17/01/2020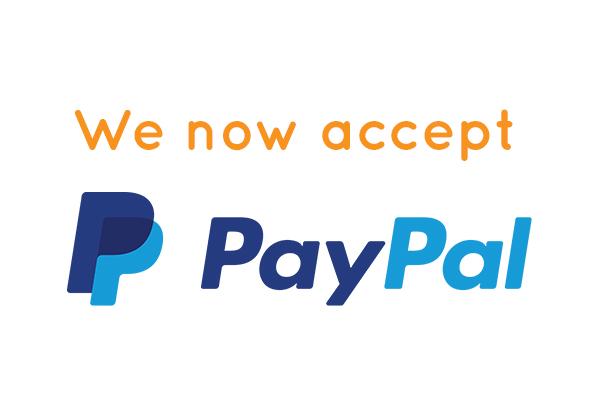 PayPal is a fast, secure and recognised way of making payments online and Street Furniture Direct are delighted to announce that we now offer this alternative payment method to our customers.
It couldn't be simpler to purchase all of your street furniture, bollards, cycle stands and shelters with PayPal. Once you get to the checkout, select 'PayPal' in the card type option drop down box, enter your log in details, follow the quick instructions and you are done.
For more information on ways to pay please refer to our homepage
Space saving cycle storage for new student accommodation in London
Posted on 19/11/2019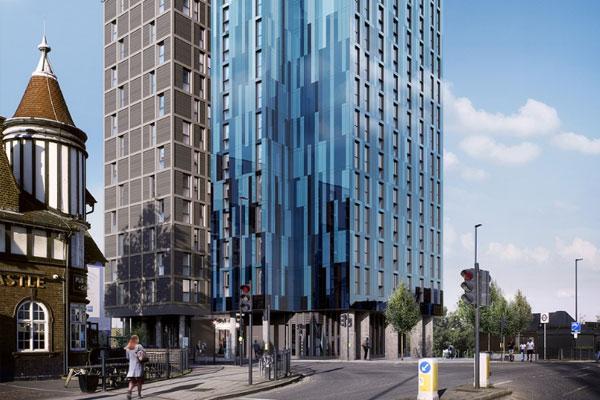 Brand New for 2019, Holbrook is the latest addition of student housing from Downing Students.
Just 20 minutes from Oxford Circus, North Acton has fast become a favourite destination for students and Holbrook's location on the Central Line, only a few steps away from the tube station, making it easy to reach London's universities and the wonders of the capital city.
The 497 bedroomed 24 story building was designed by award winning architects SimpsonHaugh and Partners. With Student facilities including a cinema room, common room, a games area, a gym, and a landscaped roof terraces that allow students to relax and enjoy their temporary home.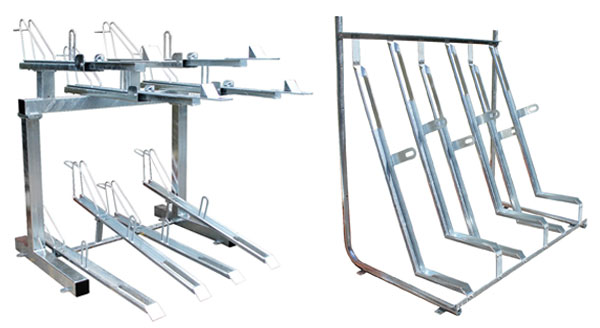 Street Furniture Direct supplied and installed a large number of our space saving Double Decker & Semi Vert Cycle Racks in the basement of this impressive building, providing over 250 secure cycle spaces for the students.
External Lighting for any environment
Posted on 17/10/2019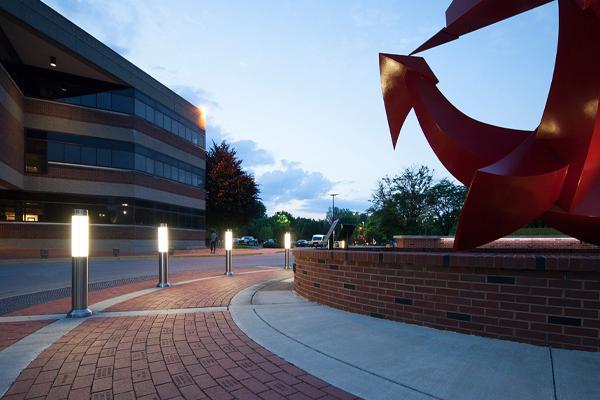 As the nights are drawing in, here at SFD we want to make sure you are not left in the dark. We have a great range of unique and stylish Illuminated posts that are suited to all outdoor spaces & applications, with prices starting from as little as £41.

The Pathos Bollard
One of our best selling bollards is the ever reliable Pathos bollard. This traditional style, surface mounted, stainless steel post comes in 2 sizes with powerful luminosity..

The Tulipa has an unusual and contemporary style that emits a pleasant glow onto the path below, thanks to its white polypropylene diffuser and dark charcoal powder coated casing.
This post requires minimal maintenance and uses an energy efficient LED bulb. Available in 2 sizes.

This modern and minimal Led Light Post is perfect for illuminating pathways and flower beds. Its long curved design bares a resemblance to its avian namesake and acts as a powerful downlight.

This lovely 'Tectona' teak wooden path light has an elegant and very natural look. Further traditional charm is added to this smooth bollard with a polished mounting base and six polished brass louvers, surrounding the white polycarbonate diffuser. The Tectona looks impressive in any setting; especially gardens where the natural atmosphere can be enhanced by outdoor lighting.

We have many more designs and styles available, click the image above to see more or
Get In Touch Now
Cycle Lockers for new apartments
Posted on 22/08/2019
We have supplied our secure cycle lockers to a newly built contemporary apartment block in the centre of Stockport Town. Covent Garden is part of a wider 3 phase housing community project .
Our cycle lockers were offered to the team on site, to provide high security and weather resistant cycle storage for the new tenants.

Our cycle lockers are perfect for storing two bikes securely. They're constructed from weatherproof, scratch resistant powder coated steel with a high-security pick and drill resistant lock allowing you to store your bike in confidence.
Also available in a range of colours to coordinate with your outdoor space and to suit your individual needs.
National Picnic Month
Posted on 11/07/2019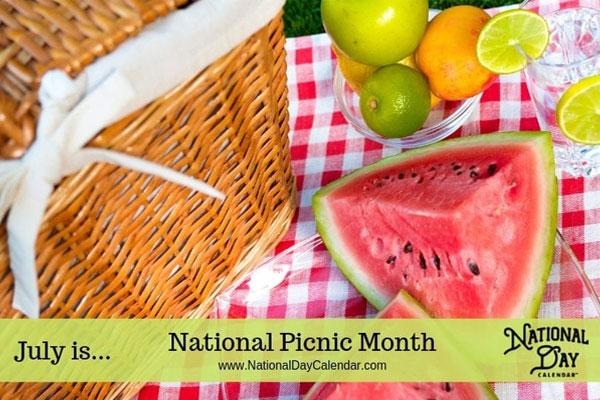 I'm sure you all knew already but if not, it's National Picnic Month!
July 1-31st that special time of year where we don our sun hats as soon at the sun decides to make an appearance and get outside to make the most of it.
Here are 3 new picnic sets we have recently added to our product catalogue ideal for picnics and BBQ's this summer;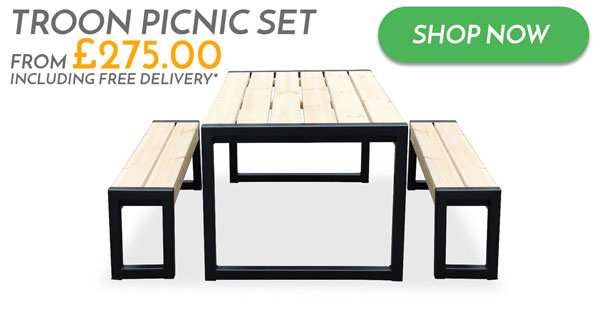 L:1500 x W:900 x H:740 mm
Minimal modern design
Durable black powder coat
High Quality Hardwood
Free standing (can be secured to the floor)
---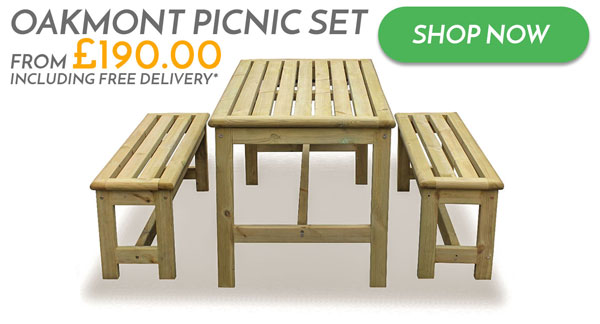 L:1500 x W:730 x H:750 mm
Excellent value for money
Seats 4/6 people
High quality treated hardwood
Free standing (can be secured to the floor)
---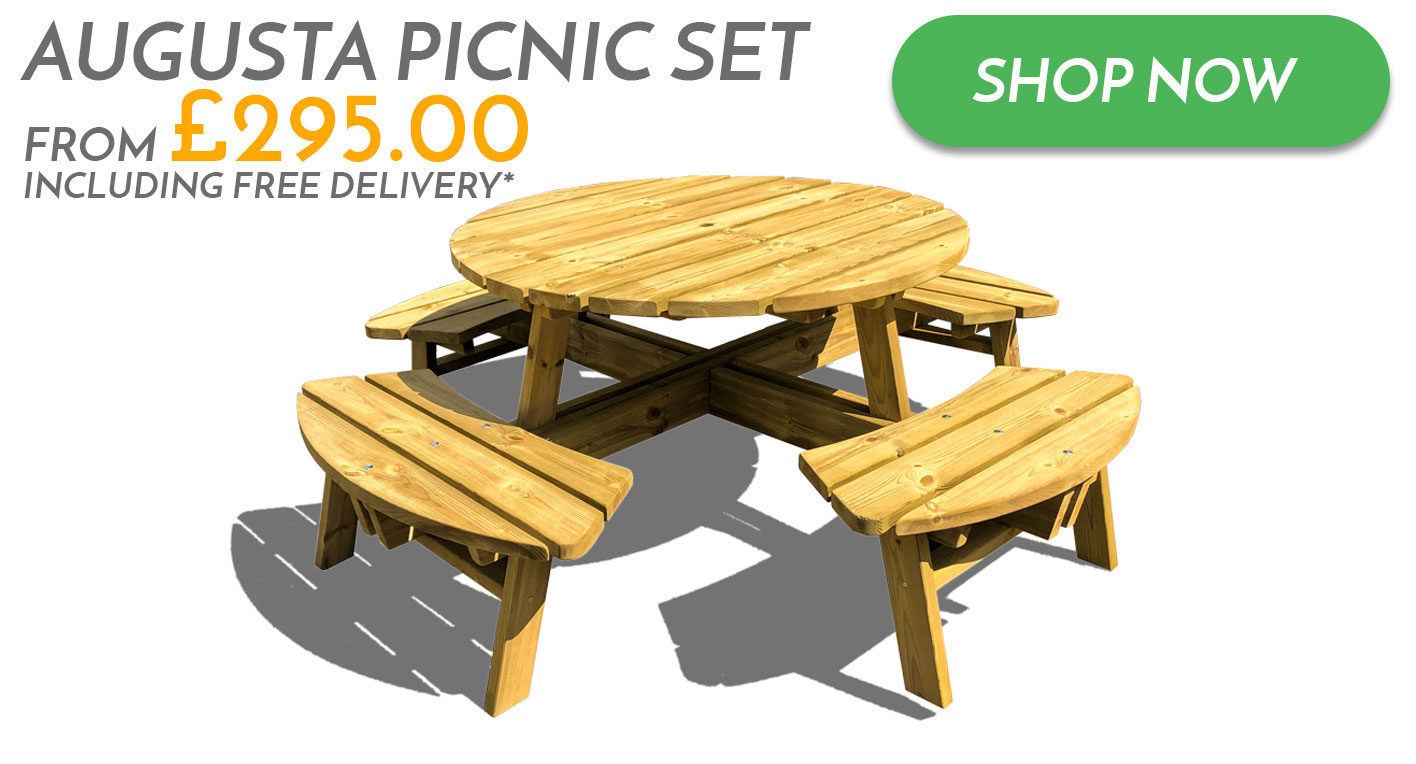 L:2900 x H:900 x Dia 1335mm
Classic universal design
High quality redwood
Lightweight / easily maneuvered (can be secured to the floor)
Seats up to 8 people
"Trusted to Deliver Picnic Sets"
Posted on 19/06/2019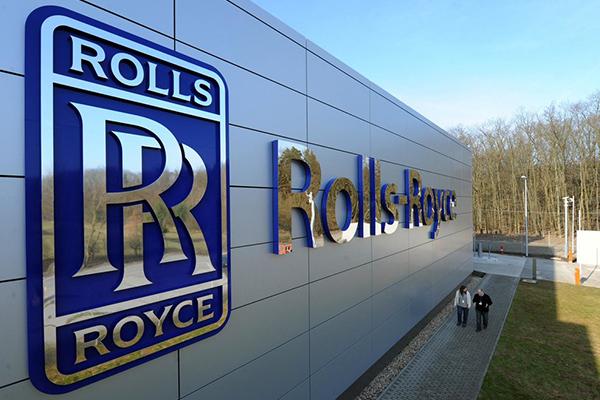 Rolls-Royce is building the world's largest indoor testbed at Derby, UK, which will be commissioned in 2020. This impressive facility will be a test base for UltraFan®, a new engine design that will be 25 per cent more fuel efficient than their previous model.
Street Furniture Direct are honoured to contribute to this project by providing picnic sets for the external areas of the site.
The Augusta Picnic Table is one of our most popular units and was provided as a solution given the need for it to be fitted into a small space. Augusta is delivered as a flat pack and can be assembled by our team in minutes.
Paul Richardson
"Cannot believe the build quality of the tables provided, at the price we've purchased, couldn't be happier with them".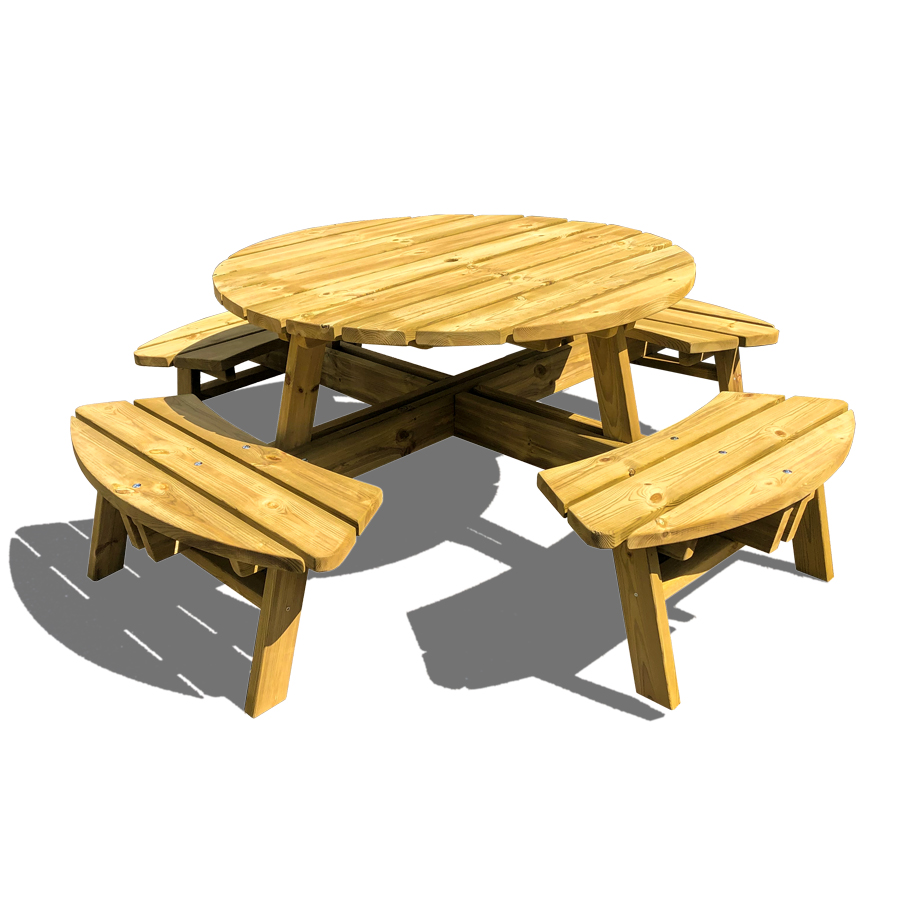 The Augusta Round Timber Bench is an 8 seater free-standing picnic bench manufactured from pressure treated Redwood. This is a quality yet simple product that fits into most environments satisfying the need for seating and dining space outdoors in public or private areas.
Bike Week 2019 8th-16th June get outside and enjoy a ride!
Posted on 06/06/2019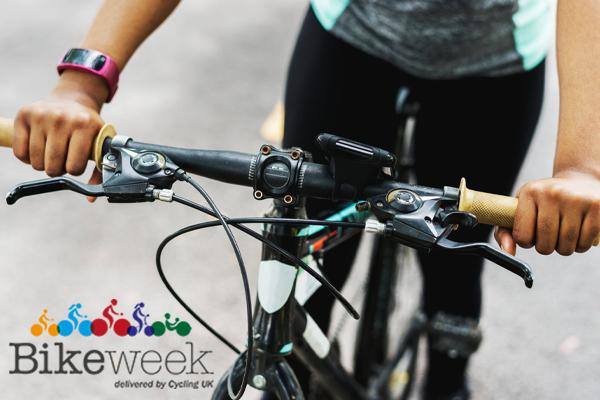 On Saturday the 8th of June we see the start of National Bike Week.
A week of events all across the UK are being organised to shine a light on everyday cycling for everyone. It's predicted to add another 240,000 people to the 2.4million cyclists who already cycle three times or more a week.
These events are suitable for all ages and levels of experience, including family-friendly rides, bike maintenance, bike breakfasts and group rides, to name but a few.
To find out more about the events click the link below
To coincide with these events we have an exclusive offer on one of our most popular cycle stands
Our Root Fixed Sheffield Cycle Stand is now only £20 with free delivery Click Here to order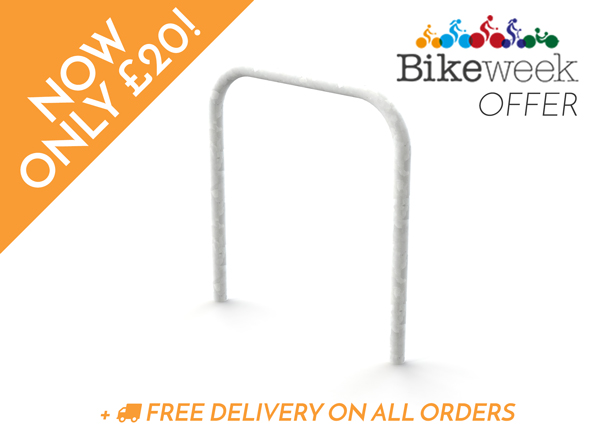 Cycle Parking for new housing & office development
Posted on 28/03/2019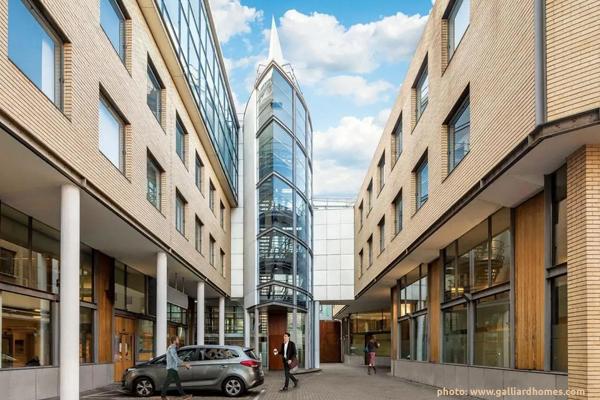 We have supplied our very popular Semi-Vertical Cycle Stand & our Sheffield Cycle Stands to a combined office space and housing project in Wandsworth.
£10,000 of cycle parking were delivered to the ultra modern, Jessica House. This 7 storey building has incorporated high end design at every level.
This project was managed by Galliard Homes, an award-winning property developers in London.
Street Furniture For The Heart Of Leeds City Centre
Posted on 05/03/2019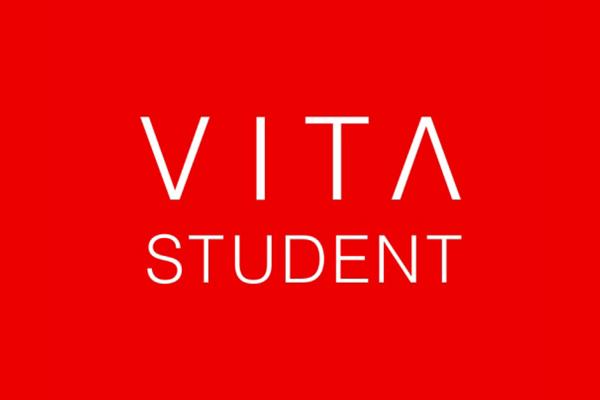 A new project we have recently been involved in is the progression of Student Accommodation, most specifically in Leeds; with VITA Student Housing. A 17 storey building is being created in the heart of Leeds City Centre, providing top of the range Student Accommodation incorporating an in-house gym, shared communal areas, exceptional facilities and access to leading technology; as well as an underground secure bike storage facility.  
We are providing a supply and install package for the Everest Double Decker and Snowdon Semi Vertical Cycle racks for a total of 100 cycles. We are looking forward to creating a strong working relationship with Vita and providing cycle storage for many more projects nationwide.
New product Alert The X-Type Semi Vertical Cycle Rack
Posted on 06/02/2019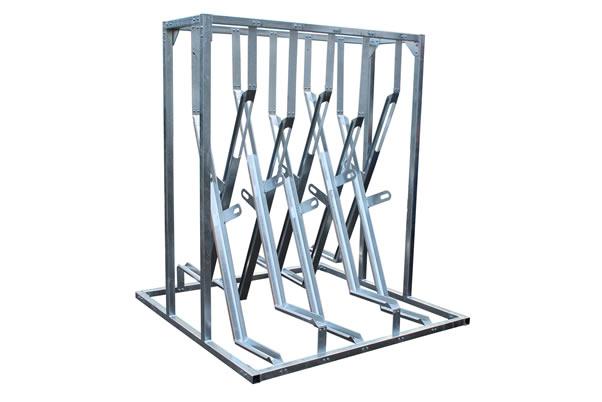 One of our newest additions, and one we are probably the most excited about is The X-Type Semi Vertical Cycle Rack.  Revolutionary space saving method of holding a number of cycles in a secured way. The X-Type Semi Vertical Cycle Rack has a very small footprint but maximising the amount of cycles held. 
This high density steel work is manufactured so it's incredibly easy to hold and install your cycles in a safe method. We expect this to be one of 2019's best sellers as it looks after cycles effectively, efficiently and safely all within a very modest price point.  Remember; as always, our prices all include FREE DELIVERY! 
Welcome Back!
Posted on 11/01/2019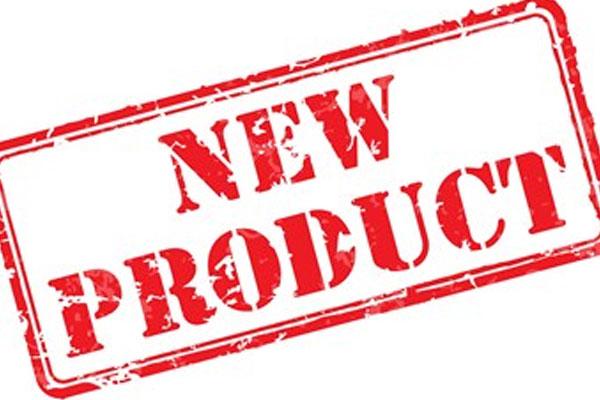 We hope you all had an enjoyable and festive break; we have all returned rested and ready for 2019!
2018 was an exceptional year for Street Furniture Direct, giving us a great platform to build on going into the New Year. 
Our renewed focus is to build our product offering and services from our e-commerce site. It has proven to be the fastest growing segment of our business and so we fully intend to keep that growth going, alongside our already very successful Builders Merchants and Construction divisions.
We look forward to working with you all, helping you meet tight deadlines and exceed expectations where we can.  Watch this space for new and improved products each week!
Happy New Year from all at SFD!
Season's Greetings From All Of Us
Posted on 10/12/2018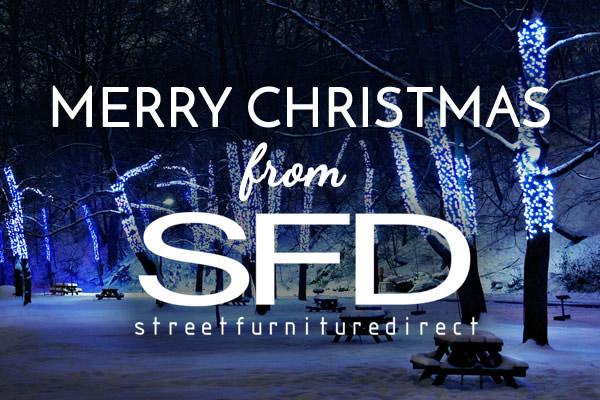 All of the team at Street Furniture Direct would like to take the opportunity to thank our customers, partners and suppliers for your continued support during 2018.  We are very much looking forward to another successful year in 2019 with our continued growth and expanding client base.
 Season's Greetings from all of us and we wish you a Merry Christmas and a prosperous New Year. Please note that the office will close on Friday 21st December 2018 and will re-open on Wednesday 2nd January 2019.  Web orders will still be accepted during this time, but not processed until 2nd January. 
Street Furniture At The Cornhill In London
Posted on 04/12/2018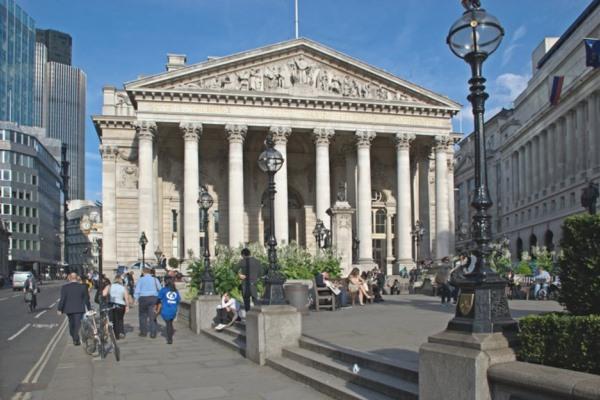 Back in August, Street Furniture Direct were approached by a prestigious client on Cornhill, London; to conduct a site survey for a Cycle Storage facility 3 floors underground. After the initial survey and design sign off, it was finalised that a combination of Everest Double Decker and Snowdon Semi Vertical cycle stands would be used, along with a bespoke designed coat hanger bench. 
 Having just been installed this week and the client now being able to use the previously derelict area, the employees can safely and securely leave their bikes without fear and get changed in comfort. One of the most interesting parts of the job was being able to work in such close proximity to the vaults to the Bank of England and the Royal Exchange. A great area of London and a fantastic project to have been involved in.
Uncertain Times call for Solidarity
Posted on 31/10/2018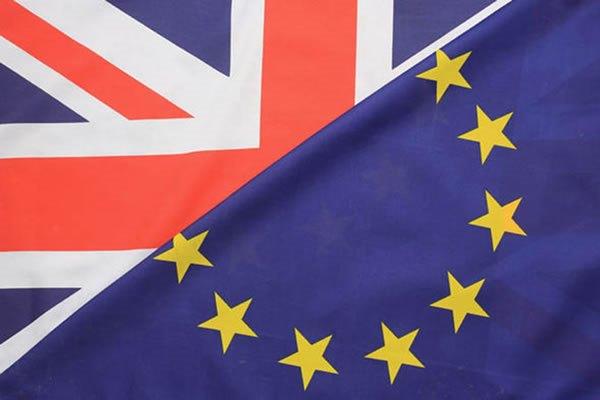 The UK, the EU and the World in general are in uncertain times.  With media and politics taking to the stage to each perform their duties to the establishment.  It is through times like this, that history is made and memories become engrained and passed from generation to generation. 
At times of uncertainty, it is vital that the backbone of society is strong, reliable and ready to face any challenges ahead.  Here at Street Furniture Direct we have just that, a great mix of strong and reliable material suppliers, good financial backing, a robust and proven UK based manufacture/delivery method and above all; a determined and dedicated team. 
Since our conception we have gone from strength to strength and are looking again to achieve another successful calendar year as we enter the final quarter.  Although web based, we are very much a local business to you.  We can help you achieve your objectives whilst providing quality and value items at short notice.  Whatever your Street Furniture need is, especially when "You need it yesterday", SFD are ready to help. 
Street Furniture Direct Design & Supply Seating to Newbury Racecourse
Posted on 10/10/2018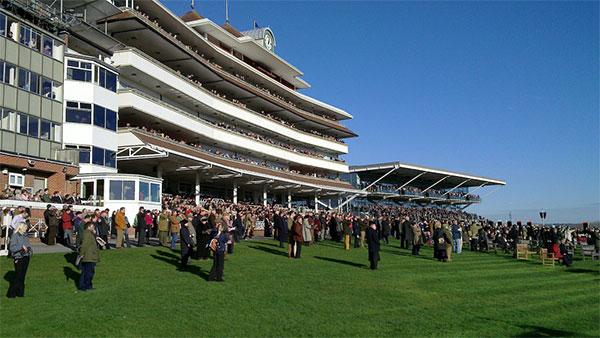 Street Furniture Direct were tasked during the start of autumn to design and supply 200+ bespoke Hardwood & Powder Coated, Timber Stools to the prestigious Newbury Racecourse. The order came through a trusted Builder's Merchant customer of ours who work closely with The Jockey Club that run Newbury Racecourse.
Having ties such as this with Builders Merchants and Contractors alike, allows SFD to place products quickly and effectively in situ, utilising all relationships to their full throughout the process.
From design, manufacture, quality control and supply; Street Furniture Direct are able to answer your queries quickly and effectively without compromising quality. If you are at Newbury Racecourse anytime soon and see the stools, we hope you find them comfy!
Personal Cyclists Storage
Posted on 20/09/2018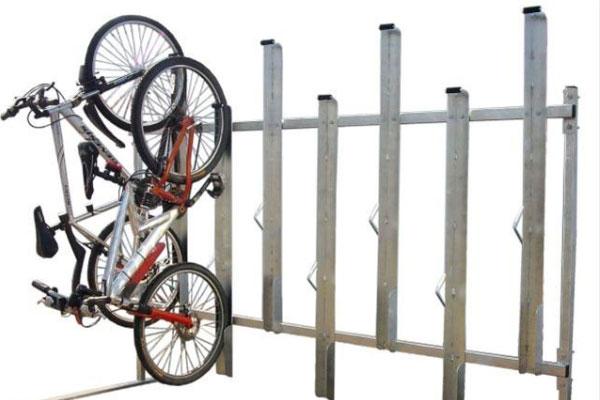 We have had an exceptionally busy summer here at SFD and have thoroughly enjoyed servicing clients from all over the UK with a huge array of products.
We have recently seen a spike in interest for home users using our robust and simple yet effective cycle storage systems for their home environments. Whether it be to create more room in a garage, protect expensive cycles, or to utilise space as efficiently as possible in an apartment, we have an option for everyone, no matter your need.
With cycling being on the front line in fitness, whether you are part of a commuting cycle to work scheme, a keen cyclist at home or a family leisure rider; the storage of them can often provide a headache. Give us a call today to discuss your requirements and we will talk through your space and the best products for you.
Street Furniture For Galliard Homes
Posted on 08/08/2018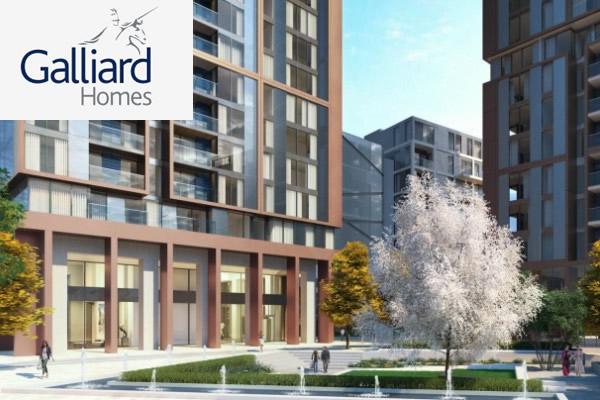 Street Furniture Direct have recently been approached by the Prestigious and Upmarket Galliard Homes.  Street Furniture Direct will be providing over 1000+ Premium Double Decker Cycle Stands for the high quality new build.
The spectacular Harbour Central is a brand new development in London's Docklands, comprising a total of 642 private apartments divided across five residential buildings, along with a leisure complex. Once complete, the development will provide a vast range of highly-specified studio, one, two and three bedroom apartments along with eight exceptional penthouse apartments. This will be the height of luxury living and exclusivity just minutes from Canary Wharf - the booming financial centre of London.
Brave the Shave for MacMillan
Posted on 02/07/2018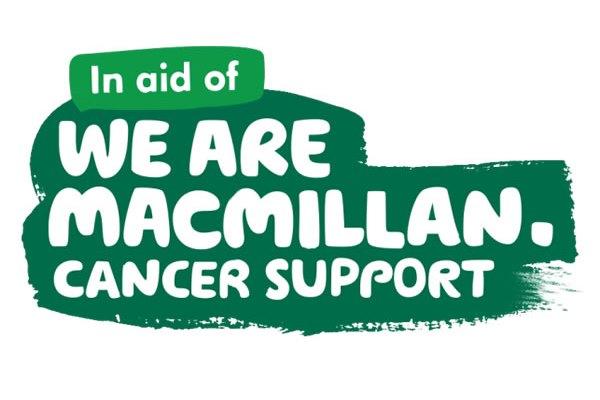 At Street Furniture Direct we are very aware of the world around us and like to strike a balance of work and personal life so that we all enjoy coming to work and know that once out of the door at the end of the day, it's personal time. Being family focused has always been a strong feature in our ethos and keeps us aware of what we are working towards.
Recently one of our Sales Managers, Matt Fitton decided to 'Brave the Shave' and raise money for MacMillan. With most of us being impacted at sometimes in our lives by the devastating disease that is cancer we all rallied together to raise as much money as possible for the great cause. Check the link here. Well Done Matt.
Bailey Specialist Business Group announces the next phase in its growth plans
Posted on 26/06/2018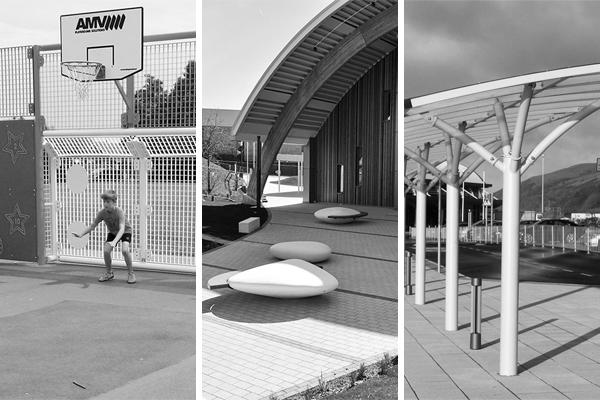 As part of the Bailey Specialist Business Group, Street Furniture Direct is involved with a group restructuring that will deliver greater efficiencies & improved lead times.
The relocation of our Stoke on Trent based manufacturing plant to our larger Burscough facility will simplify the Group into three customer-focused business units; Playgrounds, Street Furniture & Structural Canopies. This restructuring will create more cost-effective business units, both at the company's HQ in Adlington, Cheshire and a modern manufacturing facility under one roof at Burscough, to cope with the increased demands and projected growth of the business in the next five years.
It follows a comprehensive review of our structure, processes and people, with a view to creating a much simpler, efficient and dynamic organisation with clearer accountabilities and greater productivity.
Group Chief Executive Ian Bailey said: "We have made significant progress in improving our day-to-day operations and strengthening our leadership team. The new streamlined and cohesive manufacturing organisation will enable us to deliver to an increasingly demanding and buoyant construction sector, where quality, service, lead times and competitiveness are pivotal to our future growth, allowing for further investment in the coming years".
Street Furniture Direct Branches Out Into Amazon & eBay Through Best Sellers
Posted on 01/06/2018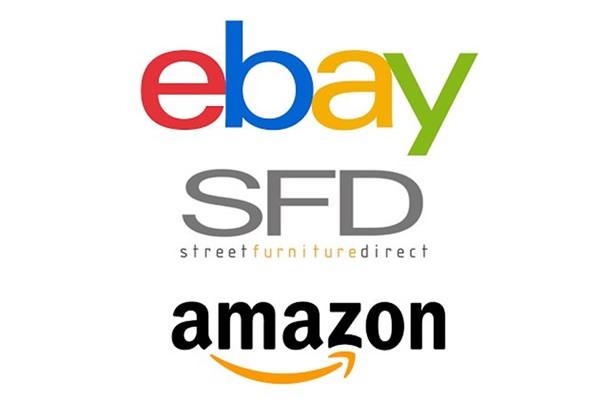 Here at SFD we are always looking at new and improved ways to make shopping for our products as easy as possible.  This past month we have had a huge increase in attention toward our online offering.  Still having an outstanding relationship with our Builders Merchants and Contractors, we have decided to push ourselves into the e-commerce world even more than our standalone successful site www.streetfurnituredirect.co.uk.
By taking our best sellers to new selling avenues such as Amazon and eBay; we are now able to reach a wider audience providing our cost effective, quick delivery and above all, high quality products to an ever demanding internet focussed world. Check out our listings on the links above and leave us a review!
Cycle Stands Delivered To Aardman Animations
Posted on 01/05/2018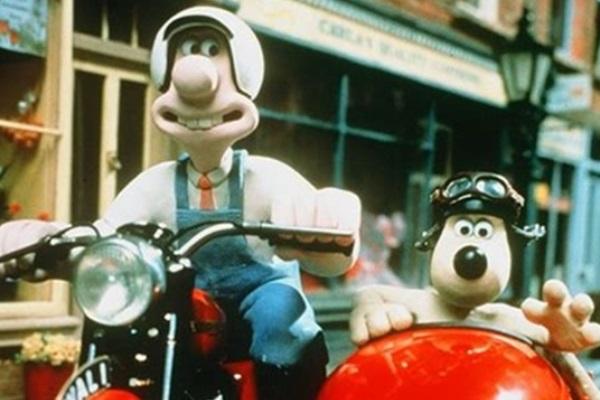 Street Furniture Direct were approached by Operations Manager Tony Prescott at the creative studio that is Aardman Animations.  As the summer weather is coming in and realms of people don their helmets and dust off their cycles they needed an increase in quality cycle stands for their studios in Bristol.
Ordered and delivered on site within 3 days, Tony and the team at Aardman Animations were more than impressed with our fair prices and quick delivery.  A pleasure to provide such a globally recognised and creative business with exactly what they needed.
Staff Cycle Stand Solution For Deliveroo
Posted on 06/04/2018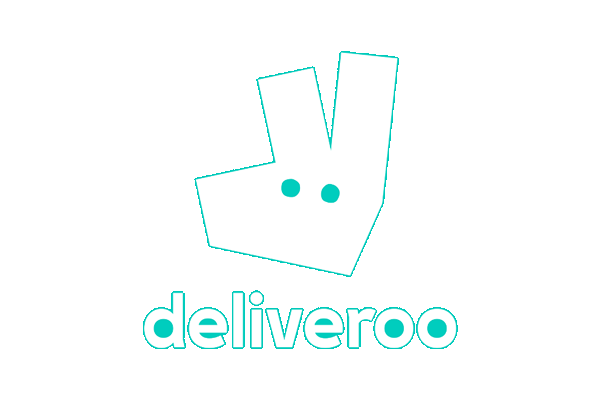 Street Furniture Direct was approached by Deliveroo to resolve their staff cycling issue. Having conducted a site visit and concluded that the most cost-effective solution was Semi Vertical Cycle Stands.
Deliveroo advised that the lead-time was critical so Street Furniture Direct had the Semi-Verticals dispatched on a next day carriage and was installed the following day. From the first enquiry to completion took a mere four days.
"Cannot fault the professionalism of Street Furniture Direct", Massimo Palmas - Operations Manager
Gas Assisted Double Decker Bike Racks
Posted on 06/03/2018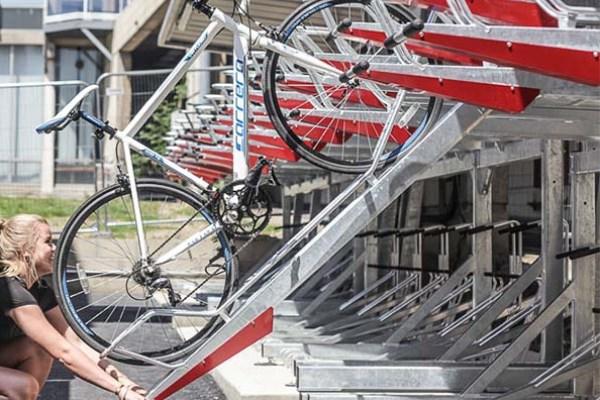 The Double Decker Cycle Rack is a perfect solution for storing bikes when space is limited. With a second row of racks you have double the amount of cycle storage. This Cycle rack is excellent for commercial spaces such as offices as well as new housing developments and apartments.
 The Gas-Assisted Double Decker offers an easier to use alternative. Pulling down and restore the upper rack is effortless with the gas-assistance, which offers a noise reduction and alleviates any safety concerns. This cycle rack has been rigorously tested with 20,000 movements to ensure the best quality for customers. Over 30,000 Gas-Assisted Double Deckers have been installed across the UK. 
Gibson Bench Launched
Posted on 01/02/2018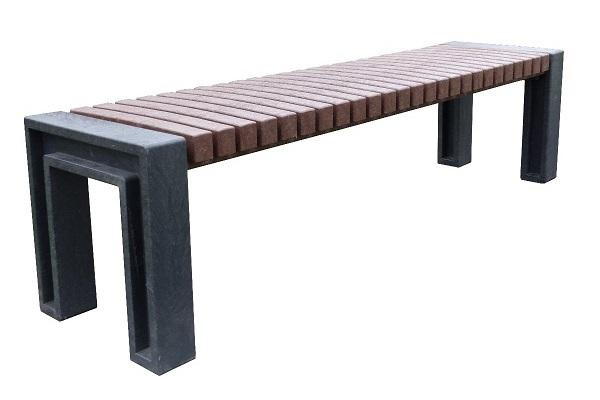 Searching for bench boards on the pure and simple Gibson Bench will be a search in vain. The seat surface is moulded in the shape of seat ends but is one single piece. This makes assembly easy as child's play! In addition, the seat is flush with the sides - giving a little extra space when needed. Since the seat is slightly arched, rainwater flows off quickly.
Widths: 130 cm and 180 cm
1 seat element: 167/117 x 45.6 cm
Seat height: 48 cm
Easy assembly due to few components
Rapid rainwater run off
Optional: Ground anchor type 1
Houses of Parliament
Posted on 05/01/2018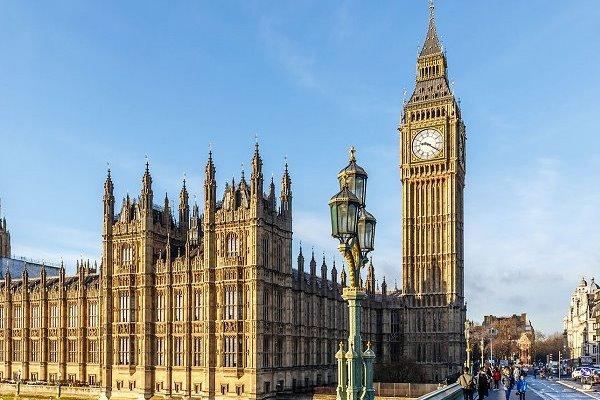 The Double Decker Cycle Stands were chosen because they provided the ideal number of parking bays for the amount of space that was available. The Double Decker Cycle Rack is one of the most popular products that SFD manufactures.
This project was one of the most challenging installations SFD has undertaken due to the restrictions onsite, security was the main priority which meant the stands had to be delivered to a separate site 45 miles away and then escorted in by parliament. The building itself is historic which can cause many issues with installing on site. 
The installation took over 4 days to complete due to the extra security measures.
During this time the numerous complications were resolved, such as a fork truck could not be operated within the area so everything had to be hand carried, and the security on site being unprecedented. 
Merry Christmas & Happy New Year
Posted on 14/12/2017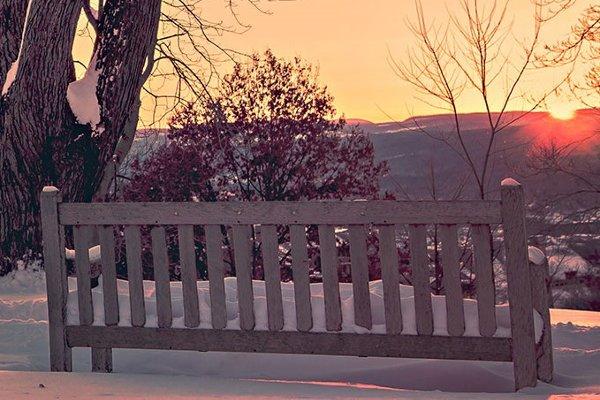 Just a quick thank you to everyone who's supported Street Furniture Direct this year.
It's been an incredible year of trading with growth in all avenues of sales.
Lots of things on the horizon for Street Furniture Direct in 2018, without all of you this wouldn't be possible so thank you for an incredible year.