Street Furniture News
Staff Cycle Stand Solution For Deliveroo
Posted on 06/04/2018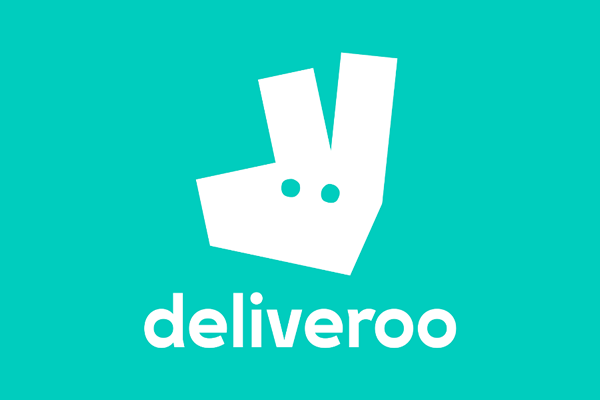 Street Furniture Direct was approached by Deliveroo to resolve their staff cycling issue. Having conducted a site visit and concluded that the most cost-effective solution was Semi Vertical Cycle Stands.
Deliveroo advised that the lead-time was critical so Street Furniture Direct had the Semi-Verticals dispatched on a next day carriage and was installed the following day. From the first enquiry to completion took a mere four days.
"Cannot fault the professionalism of Street Furniture Direct", Massimo Palmas - Operations Manager
Gas Assisted Double Decker Bike Racks
Posted on 06/03/2018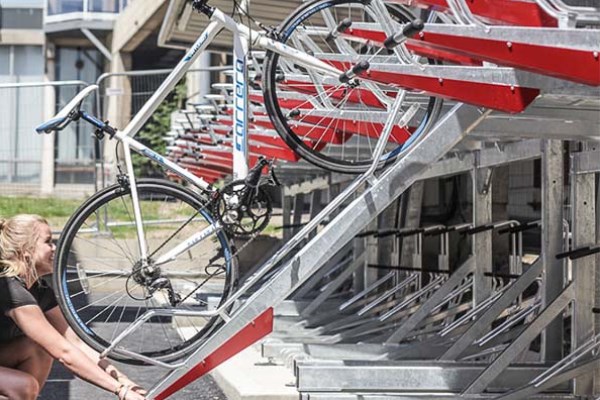 The Double Decker Cycle Rack is a perfect solution for storing bikes when space is limited. With a second row of racks you have double the amount of cycle storage. This Cycle rack is excellent for commercial spaces such as offices as well as new housing developments and apartments.
 The Gas-Assisted Double Decker offers an easier to use alternative. Pulling down and restore the upper rack is effortless with the gas-assistance, which offers a noise reduction and alleviates any safety concerns. This cycle rack has been rigorously tested with 20,000 movements to ensure the best quality for customers. Over 30,000 Gas-Assisted Double Deckers have been installed across the UK. 
Gibson Bench Launched
Posted on 01/02/2018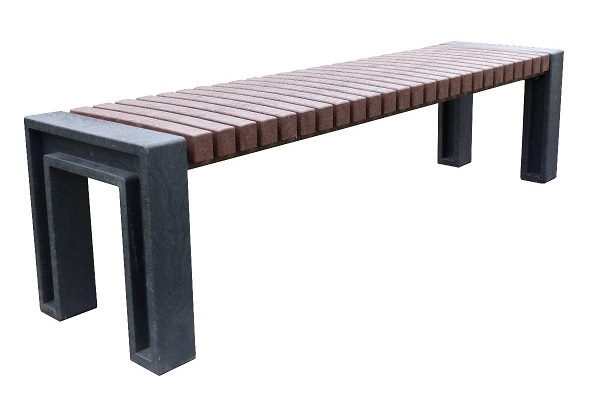 Searching for bench boards on the pure and simple Gibson Bench will be a search in vain. The seat surface is moulded in the shape of seat ends but is one single piece. This makes assembly easy as child's play! In addition, the seat is flush with the sides - giving a little extra space when needed. Since the seat is slightly arched, rainwater flows off quickly.
Widths: 130 cm and 180 cm
1 seat element: 167/117 x 45.6 cm
Seat height: 48 cm
Easy assembly due to few components
Rapid rainwater run off
Optional: Ground anchor type 1
Houses of Parliament
Posted on 05/01/2018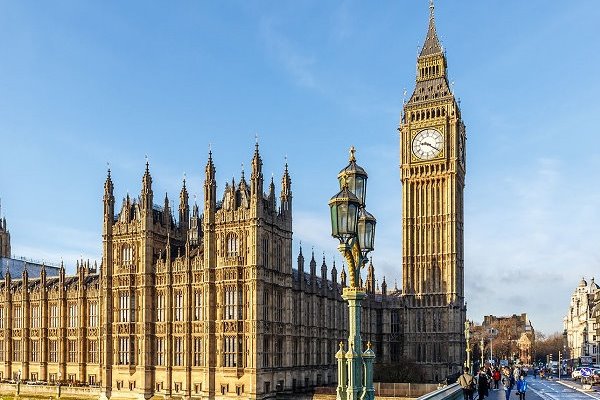 The Double Decker Cycle Stands were chosen because they provided the ideal number of parking bays for the amount of space that was available. The Double Decker Cycle Rack is one of the most popular products that SFD manufactures.
This project was one of the most challenging installations SFD has undertaken due to the restrictions onsite, security was the main priority which meant the stands had to be delivered to a separate site 45 miles away and then escorted in by parliament. The building itself is historic which can cause many issues with installing on site. 
The installation took over 4 days to complete due to the extra security measures.
During this time the numerous complications were resolved, such as a fork truck could not be operated within the area so everything had to be hand carried, and the security on site being unprecedented. 
Merry Christmas & Happy New Year
Posted on 14/12/2017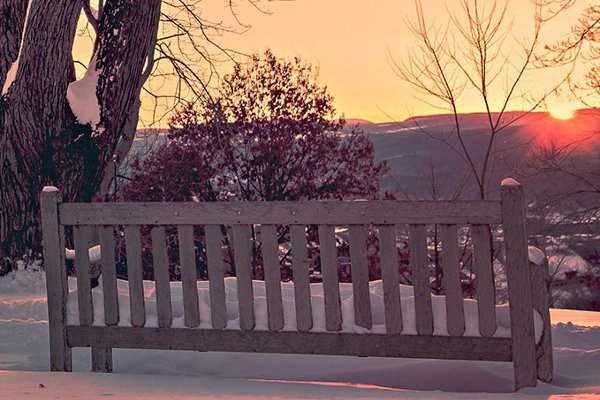 Just a quick thank you to everyone who's supported Street Furniture Direct this year.
It's been an incredible year of trading with growth in all avenues of sales.
Lots of things on the horizon for Street Furniture Direct in 2018, without all of you this wouldn't be possible so thank you for an incredible year.

Registered Address: Auckland Street, Stoke-on-Trent, ST6 2AY
© 2018 Street Furniture Direct. All Rights Reserved.