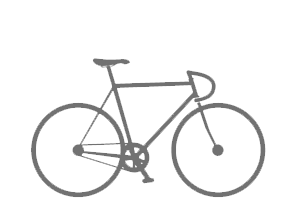 Double Decker Cycle Stands
(4 products)
Street Furniture Direct has a selection of Double Decker cycle stands. They hold twice as many bikes as most other conventional cycle racks by having two levels of parking spaces. There are also shelters that can accomodate the extra height, for outdoor installation. If you have any special requirements or need some advice, call us and speak to one of our trained advisers or send us an email.
*We can offer free site visits on certain projects depending on location and quantity required.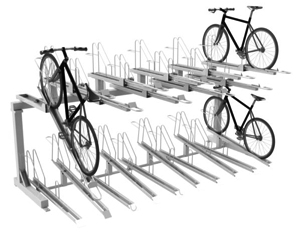 ---
Double decker cycle racks
Cycle storage is an increasing feature in many urban areas across the UK. Within these urban areas space is usually at a premium and developers, contractors and subcontractors have to create innovative, space-saving bike storage to fit into areas such as office developments, universities, leisure facilities and multi-occupancy residential builds.
That is why the Everest Double Decker Bike Rack is a firm favourite among UK contractors and subcontractors. It is a cost-effective choice that allows you to store twice as many cycles within an available space.
Why should you use the Double Decker Cycle Stands on your project?
The Everest Double Decker Bike Racks are made from high quality steel which is galvanised to BS EN ISO 1461. We are also able to offer you powder coated finish to match your project environment and for long lasting durability.
Easy to install for contractors
The frame has been designed to be easy to put together and dismantle, and can easily be moved around your site if cycle parking arrangements ever change.
It is important to note that before installation local ground conditions must be assessed by a site engineer, to ensure the correct size of cycle storage is used for the space.
Typical foundations to fix the cycle racks should be 1400 x 500 x 500 mm in c16/20 concrete, which is suitable for a multitude of lightweight structures and other applications.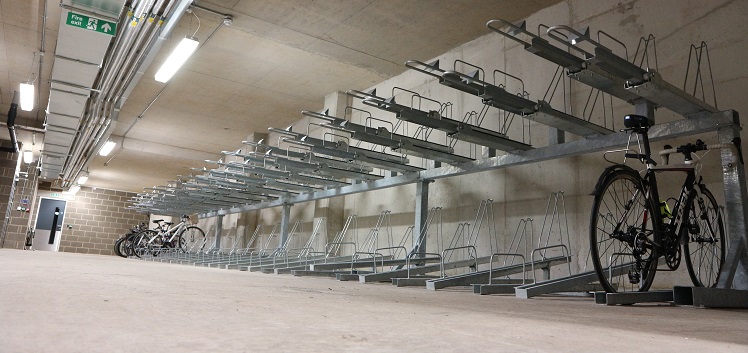 Outdoor bike storage - key considerations
The main considerations when choosing outdoor bike storage are:
Durability - make sure it will last. The Everest Double Deckers are built to stand the test of time, with robust welded connections between the base plate and the stand legs. This means they are very durable and won't rust.
Security - ideally any bike racks or cycle storage should be installed in public view and covered by other security measures e.g. CCTV. It should be sheltered, well maintained and ideally lit at night for the security of the users.
The bike racks themselves should also be constructed in a way to offer maximum security. The Everest Double Decker Cycle Stand has its own individual locking loop. The bike frame doesn't rest on the stands removing the risk of scratching.
Easy to operate - obviously with the two-tiered nature of the Everest Bike Rack it is for bike users who are able to lift up their bikes (particularly to the upper tier). In terms of using each individual parking bay, lifting the extended rail when it is loaded with a bike is almost effortless and smooth for the user.
Some cycle storage designs don't lend themselves to locking up both the frame and wheels, and sometimes the racks are so close together that bikes clash and tangle. And if that happens, you may find that the facility may not be used to capacity because cyclists can only use every other rack.
However, the Everest Double Decker Cycle Rack is designed in such a way where parking bays alternate between racks laying flat and racks raised. This greatly reduces the chances of handlebars or any part of a bike coming into contact with another.
We recommend allowing a space of 1500mm in front of our Double Decker Cycle Stands, this gives 1080mm of manoeuvring space for users and 420mm of space for the top shelves to fully extend.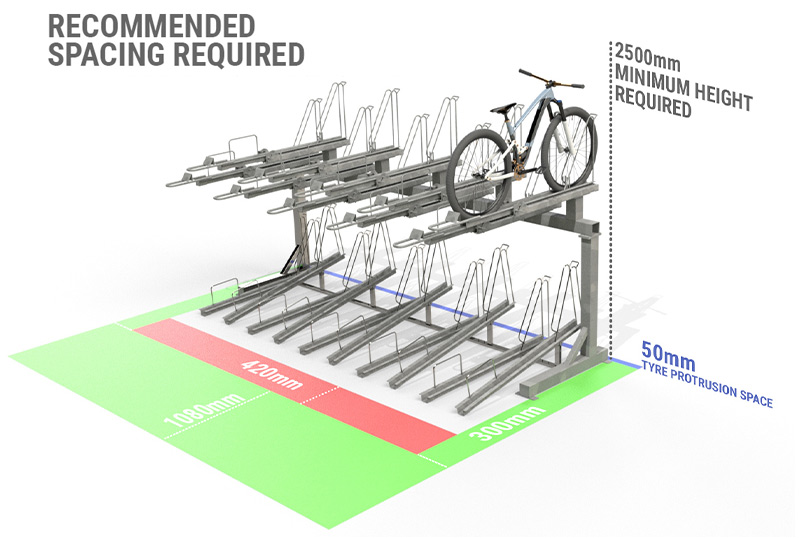 Available space - for outdoor spaces where there is a large expanse of land, contractors and subcontractors have a more varied choice of bike storage options to choose from. And you are able to specify bike racks with more of a consideration to the environment.
However, for spaces where room is at a premium, you have limited options. You either choose to install a cycle rack with a limited number of parking bays, or you use a two-tiered cycle storage rack which means you can effectively double the number of bikes that can be stored.
That is why contractors and subcontractors choose the Everest Double Decker Cycle Rack as the double decker nature of the bike racks means office developments, residential buildings or universities can offer twice as much bike storage for their users.
Everest Double Decker Bike Rack specified at Edinburgh student accommodation
A total of 362 Everest Double Decker Cycle Racks were specified and installed in the basement of the Pentland House Student Accommodation, Edinburgh.
The contractor, S1 Developments, managed the project and chose the Everest Double Decker Cycle Rack based on the product qualities and service from Street Furniture Direct.
With the bike racks being in the basement, it meant space was very limited for such populated student accommodation buildings. This is where the Everest Double Decker Bike Racks provided such value to not only S1 Developments but to the owners of the student accommodation. The two-tiered bike storage meant more students were able to safely store their bikes close to their room.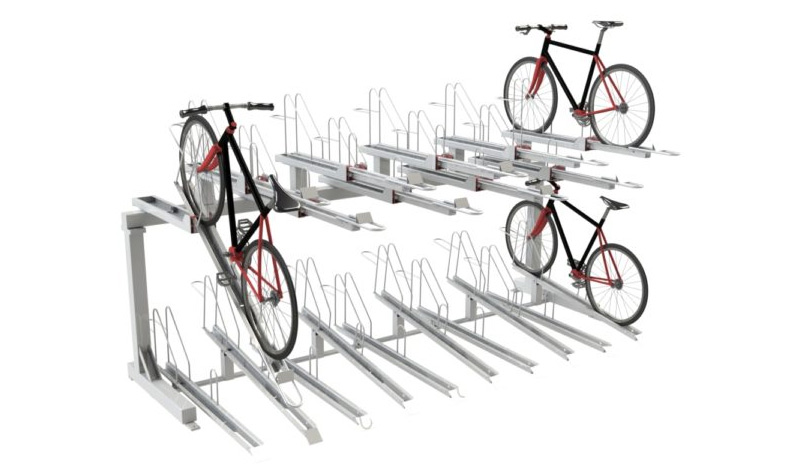 Not only that, but Street Furniture Direct were able to offer the bike racks in an incredibly low lead time. The units were required to be on site within 14 days of receipt of order, but the team at SFD were able to rise to the occasion and deliver to site on time.
Why buy your Everest Double Decker Bike Storage from Street Furniture Direct?
James Wain of Street Furniture Direct, comments, 
"The team here at Street Furniture Direct is fantastic. I always say to people we are much more than street furniture suppliers, we are problem solvers.
We are here to solve our customers' problems.
Whether you need bike storage for a particularly obscure space, or whether you need a cycle shelter for a project with a really tight lead time. We can help. It's always worth a conversation with our team and I would say on most occasions we can really help our customers."
If you want to talk to us about the Everest Double Decker Cycle Rack for your project talk to our team today on telephone 01625 879 442 or email enquiries@streetfurnituredirect.co.uk

Good Product
Good product, good service, delivery on time and tracking/communication...

Excellent customer service
Excellent customer service, great communication, quick shipping...

Long Standing Quality Supplier!
Never had any issues with the service provided and prices are on point...

Great company
Been dealing with these guys for years , knowledgeable, great prices and great communication...

Been dealing with James and his team…
Been dealing with James and his team for years, highly recommend them...

Great Products and quick delivery
Great Products and quick delivery...