Summer Living in style with Street Furniture Direct
Posted on May 12, 2022

Summer is nearly upon us and now is the time to start thinking about how you want your garden to look. Whether you've got a small patch in need of some storage, a driveway that could use some potted plants or a large garden in need of a complete refresh - at Street Furniture Direct we have a range of products that can help. 
If you're looking to entertain in your garden this year, why not try a Fire Pit? Perfect for roasting marshmallows and keeping warm during late evenings. Consider combining with a log store to keep the fire pit burning. Or thinking of enjoying a drink with your friends, select a Garden Bar for when you want to have an evening of summer fun. 
Looking to turn your garden into a new dining / kitchen area? Choose a sturdy timber barbecue shelter to keep away the sunburn while you're grilling, paired with our handy servery for all your condiments and cooking utensils. 
For the true gardening connoisseurs we have a tiered plant shelf, mini greenhouse and even sheds. Find everything that you need to make your summertime in the garden special.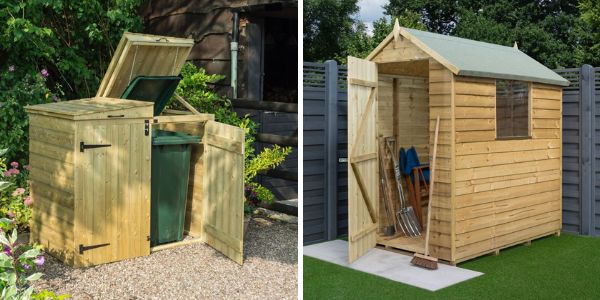 For contractors with new residential property developments, our Summer Living range has what you need to create communal garden spaces and roof terraces. Simple timber seating and picnic tables provide areas for relaxing and socialising for residents. 
Sheds are becoming a fundamental feature of new build houses, they make properties more desirable for new owners. Similar to Bin Stores which are ideal for keeping wheelie bins looking brand new. They also make properties look tidier with the bins neatly tucked away. You can buy in bulk to have a standard finish for estate developments. 
For more information on Street Furniture Direct please contact their team on 01625 879442 or email enquiries@streetfurnituredirect.co.uk. To view the company's range of quality street furniture visit their website www.streetfurnituredirect.co.uk